Welcome to Prep Excellence
Our History
The seed for Prep Excellence was sown when Dr. Kaisar Alam's elder child was preparing for the SAT. They didn't find any SAT prep course to their liking, even among the big name commercial providers. The child ended up prepping primarily individually with help from teachers and Dr. Alam and received a 99th percentile score. This got him thinking that there must be a method that is better than what was available in the market, one that leveraged the student's strengths while improving upon the weaknesses. He took a deep dive. Because of his extensive teaching experience, it was not long before he became a renowned SAT instructor. The "best of the class" SAT prep course he developed has helped students achieve the score they needed. Prep Excellence has helped many students achieve their dreams and go to their top-choice schools.
Our Mission
Empowering the student to build up self-confidence and score high in the exam. Hence to go where no man has gone before on the enterprise.
Why Us?
Prep Excellence courses are top quality with proven results. Our students received 99 percentile scores and attended top universities. For example, we worked with a High School Valedictorian who graduated from the Rutgers Honors College on a Full Scholarship.
Dr. KaisarAlam
Dr. KaisarAlam is an educator and a biomedical engineer. He has a passion for teaching. In fact, he has been teaching since high school (starting with his own 9th-grade classmates and in college with his IIT, Kharagpur classmates).
He has been teaching at Central Jersey schools and also at TCNJ and Rutgers. Dr. Alam has been working with high school students to help improve their SAT and ACT scores. Many of our students got top scores, made large score improvements, and received admission into top universities.
He received his B.Tech. (Hons) from IIT, Kharagpur, India. He received his M.S. and Ph.D. from the University of Rochester, Rochester, NY. He has been a full-time researcher in biomedical imaging from 1989 to 2013. He still spends some of his own time in research and serves as a subject-matter-expert consultant.
Dr. Alam is a Fellow of AIUM, a Senior Member of IEEE, and a recipient of the prestigious Fulbright Scholar Award. Dr. Alam is the Founder and Chief Executive Officer of Prep Excellence.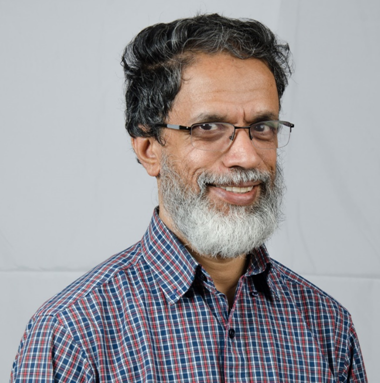 Andaleeb Mahmud
Andaleeb Mahmud is an IT management professional with experience in complex business problems and providing creative solutions. He is an Award-Winning Leader of product teams who has spearheaded substantial revenues for many companies.
He excels in building organization, guiding enterprise level initiatives, guiding international programs and highly adept in managing the quality of the project as well as the resulting product.
He has taught classes to train employees at all levels, including senior management, on Agile principles, enabling them to implement the process in their own work, which led to organization-wise adoption.
Mr. Mahmud has a Bachelor's and a Master's degree in Electrical and Manufacturing Engineering from the University of California at Los Angeles. He is the Chief Operating Officer at Prep Excellence.